Meet Our Team: Bill Loges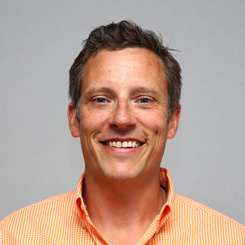 If you work in a library on the East Coast, there's a chance you've seen or met director Bill Loges with ReferenceUSA.
Loges started at Infogroup in September 2000 as a senior sales executive covering the northern United States and parts of the United Kingdom and Europe. ReferenceUSA is a product of Infogroup.
Notably, Loges helped coordinate a custom solution between Infogroup and the City of New York to measure consumer expenditures and mapping. He also manages a significant relationship with the State of New Jersey and its public library system. This has since grown into one of our largest clients.
Loges also is a proud partner of the PowerUP! Business Plan Competition. Since 2003, the contest has helped 8,750 people and over 1,150 business plans. The organization has awarded over $450,000 to Brooklyn-based entrepreneurs to get a jumpstart on new business ventures.
In his free time, Loges likes to ride his motorcycle. He has four children. He also loves to travel internationally.